Crawford Cares About Our Community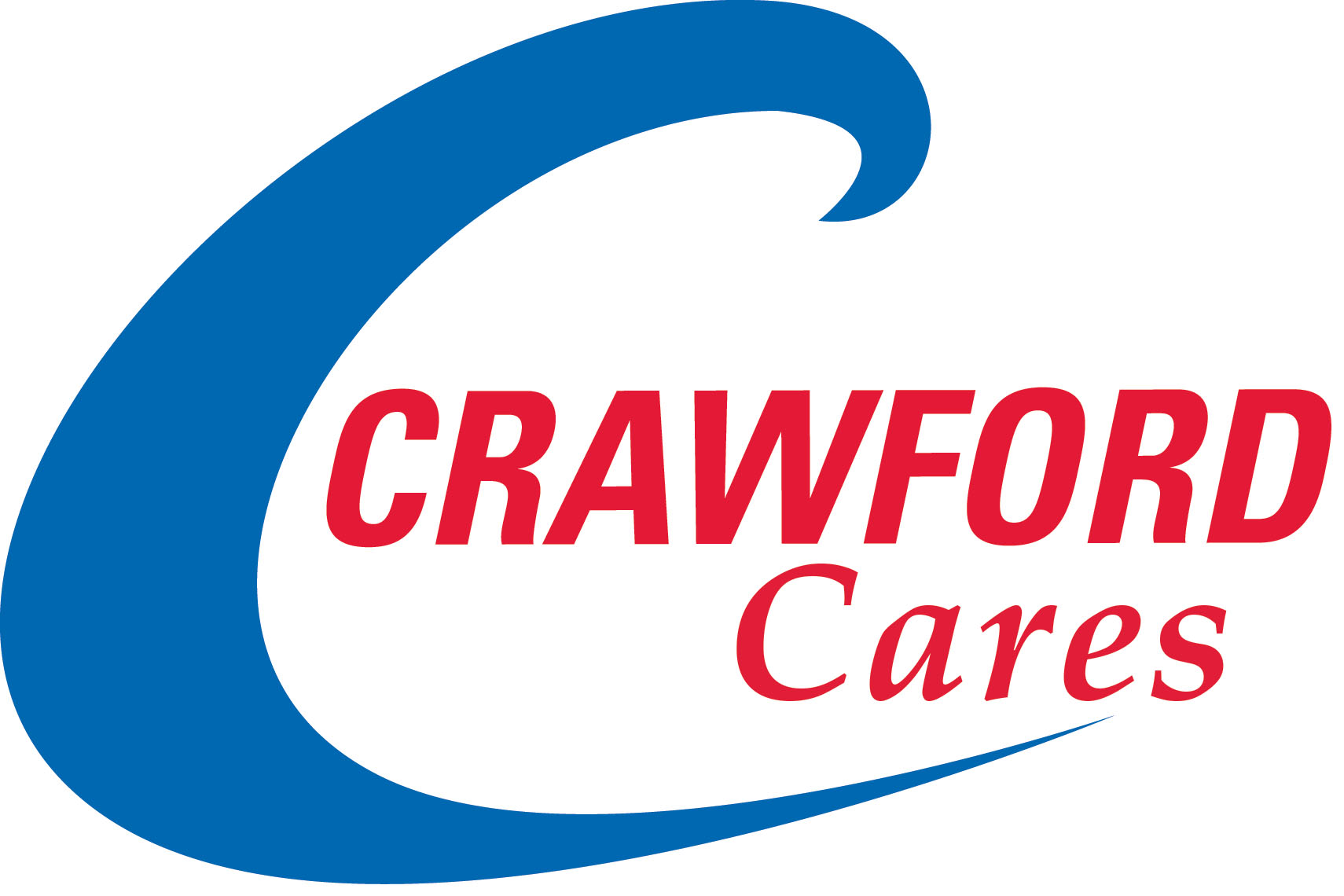 Crawford Cares is a program through Crawford Company that allows us to give back to the community and foster a collaborative environment between for profit and nonprofit companies in the greater Dubuque area. Crawford Cares is committed to making a positive impact in the local community by honoring entities that serve the greater Dubuque population. Recipients will receive personalized awards, recognition and charitable donations.
2022 Crawford Cares Overall Winner: Two by Two Character Development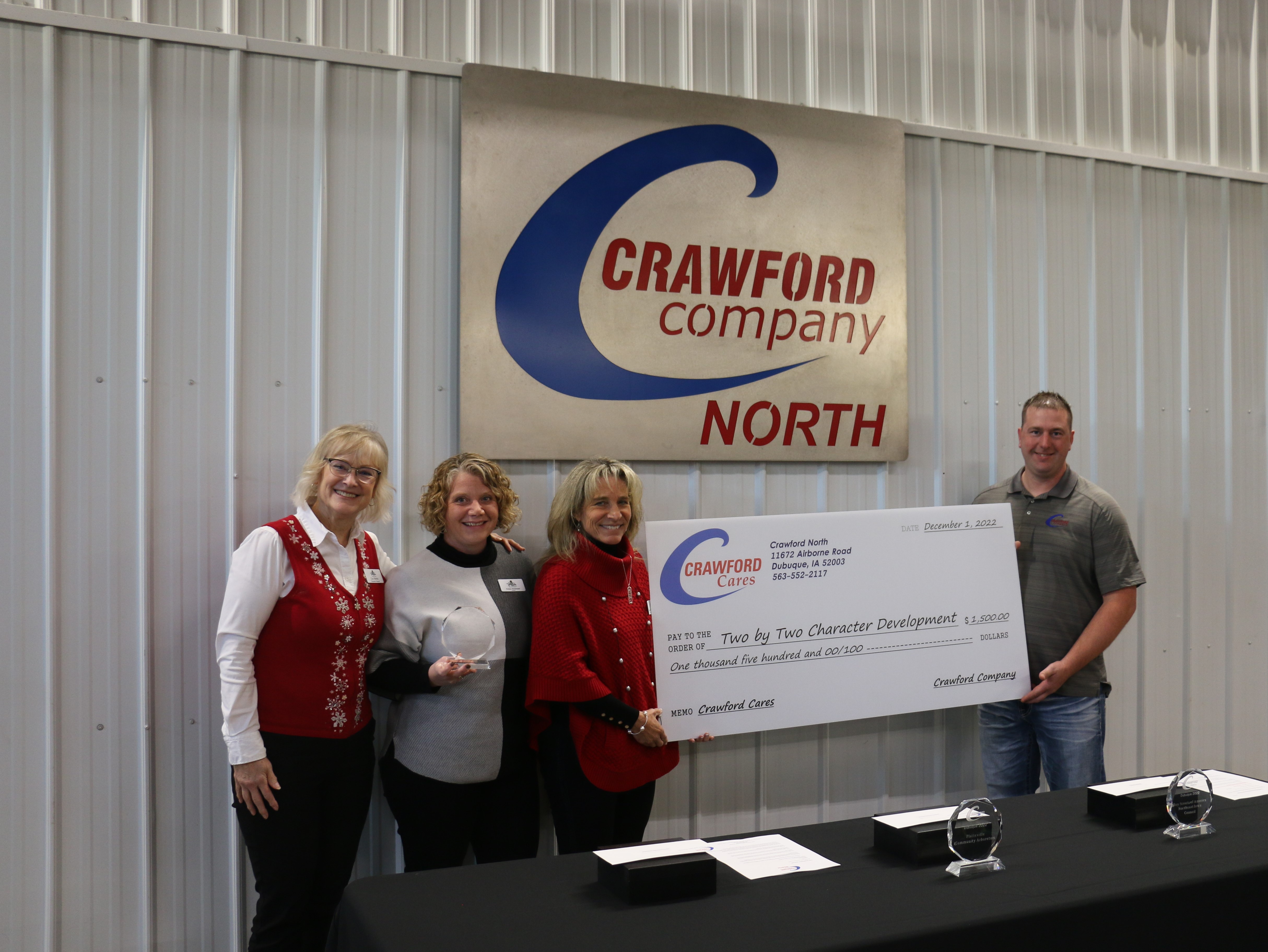 Runners-up: Boy Scouts of America- Northeast Iowa Council and Platteville Community Arboretum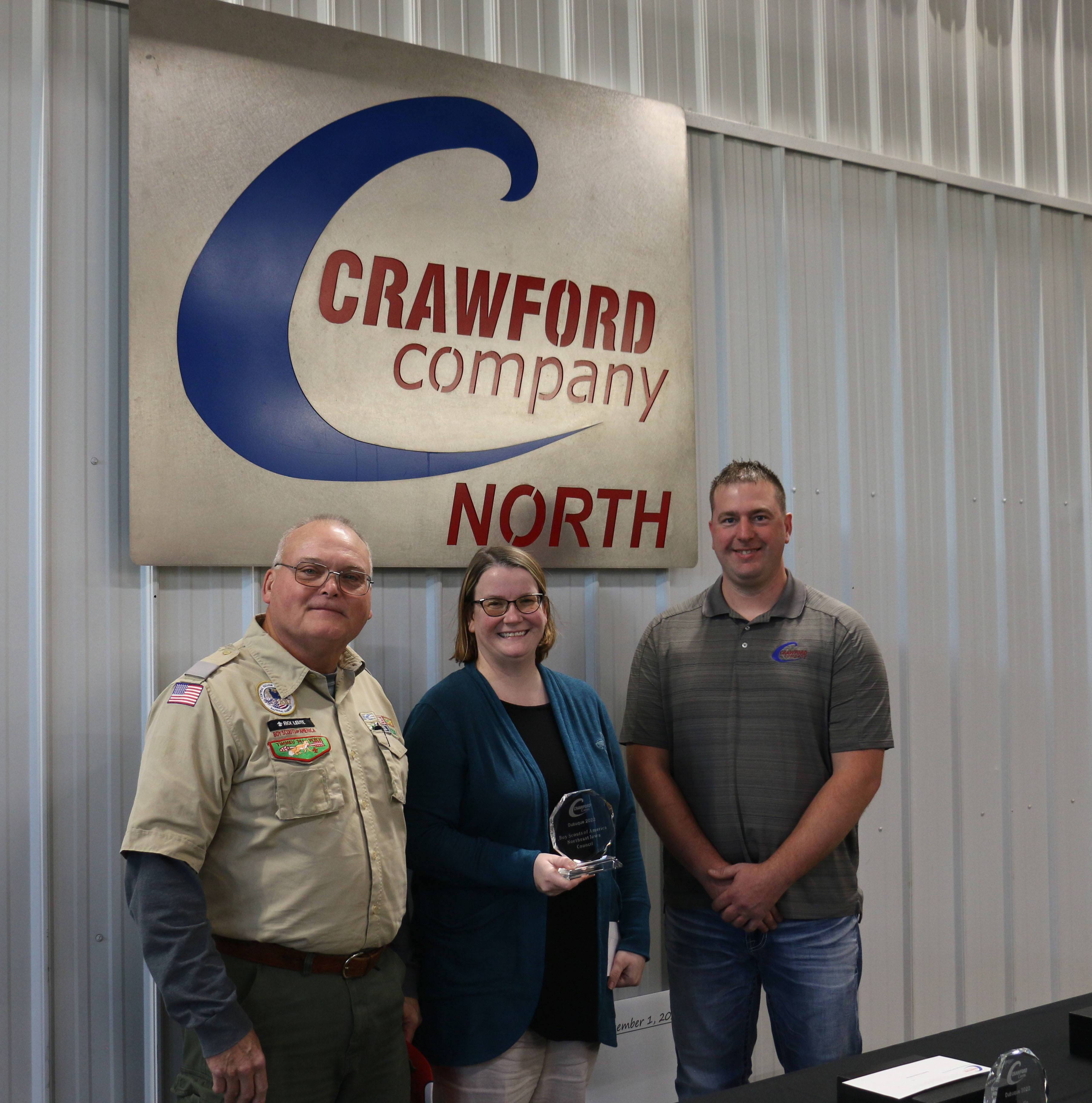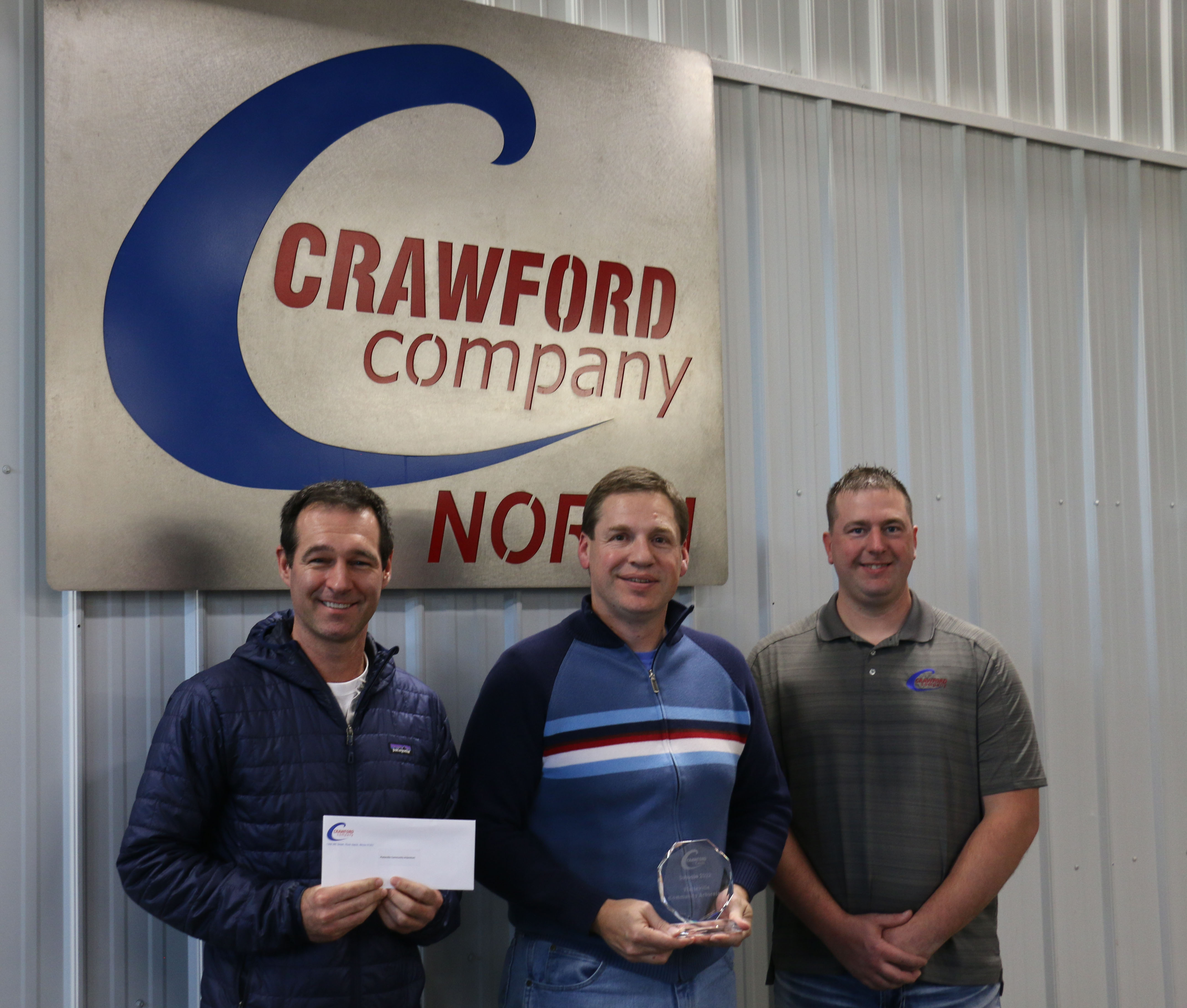 2023 Crawford Cares Program: Dates to be announced

Crawford Cares Criteria:

2022 winners not eligible to participate (Peosta Elementary Parent Group, Crescent Community Health Center and Dubuque Regional Humane Society)
Must be a registered 501(c)3 nonprofit organization serving the greater Dubuque area.
Must have a current Board of Directors.
Preference given to organizations within the community serving the elderly, children, individuals with medical and/or mental health challenges, or people seeking help during times of crisis.
Crawford Cares Awards:
1st place winner will receive $1,500
Runners-up will receive $500 each
AGAIN THIS YEAR! Crawford North is thrilled to partner with the Dubuque Fighting Saints for the Crawford North Penalty Kill. This year, the Boy Scouts of America- Northeast Iowa Council are the recipients of the Penalty Kill donation. Crawford North has pledged to donate $20 for every successful penalty kill this season (up to $2,500). The Penalty Kill check presentation will take place during the game on April 21st.
---
2021 Crawford Cares Winners:
2020 Crawford Cares Winners:
Winner: St. Mark Youth Enrichment
Runners-up: Whispurring Hope Animal Rescue and Dubuque Youth Hockey Association
2019:
Winner: Dubuque Regional Humane Society
Runners-up: Northeast Iowa Council- Boys Scouts of America and Hills & Dales
2018:
Winner: New Vienna/Luxemburg Fire Department
Runners-up: Ski Bellevue Water Ski Show Team and Dubuque County Historical Society and National Mississippi River Museum & Aquarium
2017:
Winner: Live Like Jack
Runners-up: Scholastic Engineering Research (SERI) and New Vienna Tractor Pullers Association
2016:
Winner: Special Spaces Dubuque
Runners-up: Loras College Dance Marathon and Research for the Kids
2015:
Winner: Dubuque Tri-State Share
Runners-up: Hills and Dales and Shalom Spirituality Center
2014:
Winner: Hospice of Dubuque
Runners-up: Shalom Spirituality Center and Dubuque Lutheran Schools
---
Crawford Company would like to thank our media partners with TownSquare Media.