Save With Bryant Factory Rebates (up to $525) and Energy Rebates (up to $800)
The Bryant Flex Program ends June 30th. Purchases must clear before this date to qualify for rebates.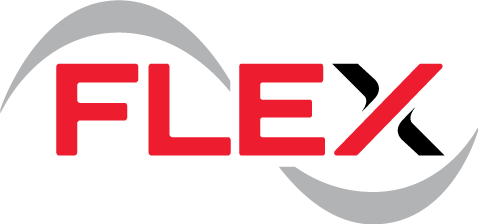 As a Bryant Factory Authorized Dealer, Crawford Company is proud to bring the Bryant Flex Program to our customers. We partner with Bryant and local energy companies to bring extra savings on brand new, high-efficiency HVAC systems. The Flex program is a great opportunity for customers to put immediate savings towards higher end equipment that will not only improve home comfort, but also help to lower energy costs and invest in the longevity of their equipment. These combined rebates can save you a combined total of $1,325, depending on equipment purchases and eligibility.
Bryant Evolution Equipment Is Making Home Comfort Smart and Easy
Technology continues to drive advances in our field. Bryant's new line of Evolution home comfort products take the best of their trusted brand and integrates smart technology to make heating and cooling better than ever.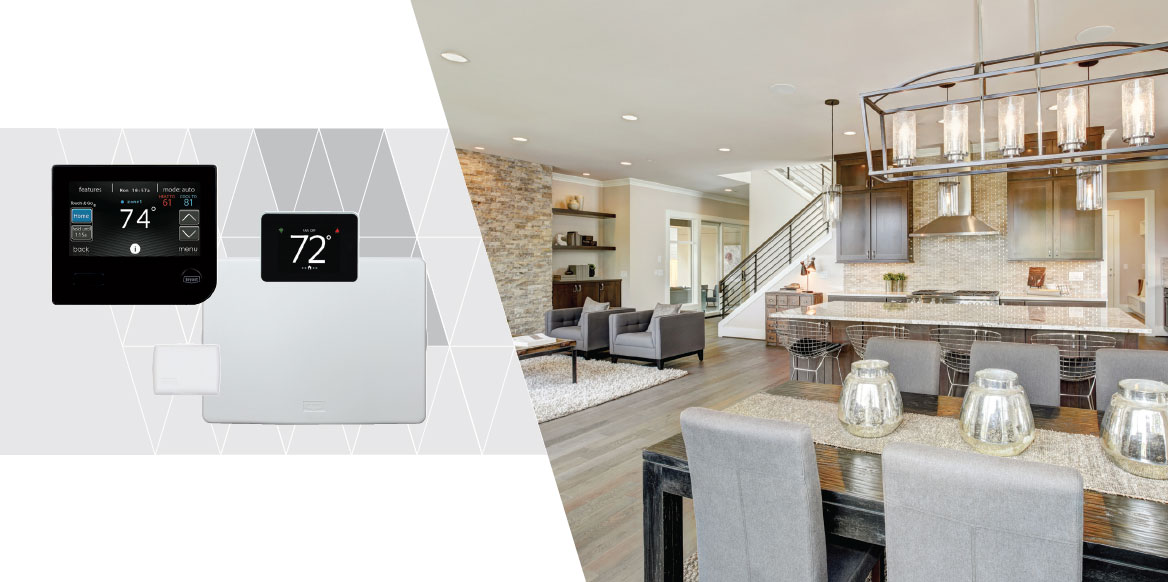 Smart Thermostat and Zoning Work To Maximize Efficiency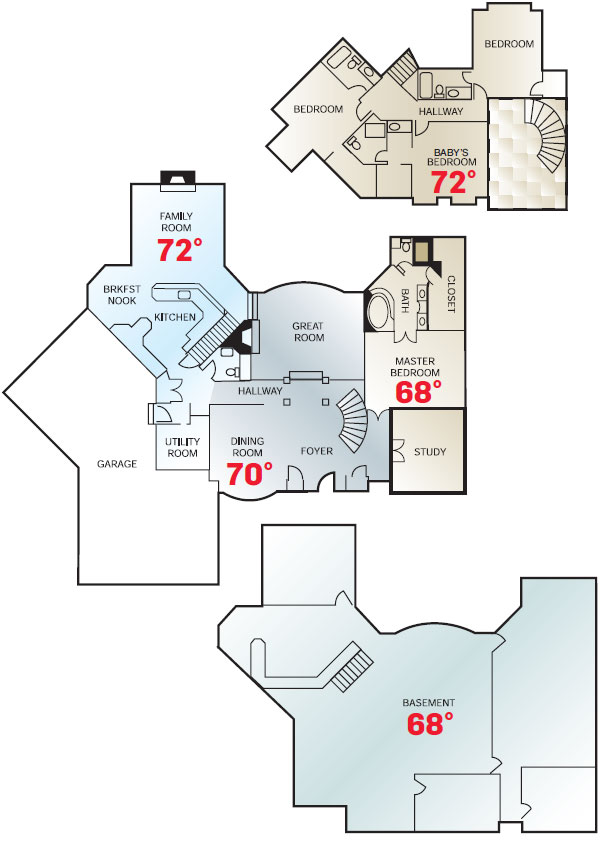 When you get a new system with a Wi-Fi enabled Smart Thermostat, you open up a world of options for customizing your home comfort experience. Our estimators will talk with you about the best zoning options for your home. During installation, our technicians will install motorized dampers which allow for strategic opening and closing of vents via a schedule. Set up unique zoning for upstairs and downstairs during different parts of the day. If you are going to be out of town, you can set a schedule to maintain hot or cold temperatures while you are unable to be on-site. This is great for summer or winter, when extreme temps can cause havoc in your home.
With smartphone integration, all of this functionality can be controlled on the go, right from your hand. No need to be at the thermostat, or even be in the same country.
Your Bryant Factory Authorized Dealer
You've heard us talk about being a Bryant FAD, but you probably don't know exactly what that means. What it means is that we are dedicated to Bryant's 100% Satisfaction Guarantee. Our technicians are required to meet an extensive amount of professional training and certification for their jobs. This includes attending Bryant specific training hours on servicing and keeping up with the newest pieces of equipment.
How This Benefits You As A Customer
When you buy new equipment from us, you are assured that you are getting top of the line equipment from a trusted Bryant dealer. The training that we are required to undergo as part of maintaining FAD status means that you can trust our technicians to your new HVAC equipment, inside and out. Our office staff and estimators can also be trusted to always have your best interests in mind. Estimators will work closely with you to discover what you are looking for in your home comfort.
Better Equipment At A Lower Cost
The Flex program is a benefit of our Factory Authorized Dealer status. Our rebates come directly from the Bryant factory, meaning that the savings are immediate. You can put that money towards getting the most value for your dollars spent. We want you to get the best equipment that you can, because in the long run, it will be better for you, your home, and the environment. State of the art Evolution equipment marries Bryant craftsmanship with smart technology to reduce energy waste and automate essential functions.
Energy Rebates
Energy companies are dedicated to the mission of reducing energy spend and waste. To this end, they work with manufacturers to come up with an energy rebate to help bring additional savings to customers buying new HVAC equipment.
Benefits to Energy Efficient Equipment
In addition to saving money on rebates and helping reduce your energy footprint, the ultimate benefit to highly efficient equipment will be seen in your energy bill. With proper use of your smart thermostat and zoning, you can count on keeping your comfort levels high and keeping your energy costs from skyrocketing during peak months.