Crawford North Makes Donation to Boy Scouts of America Northeast Iowa Council
April 27, 2023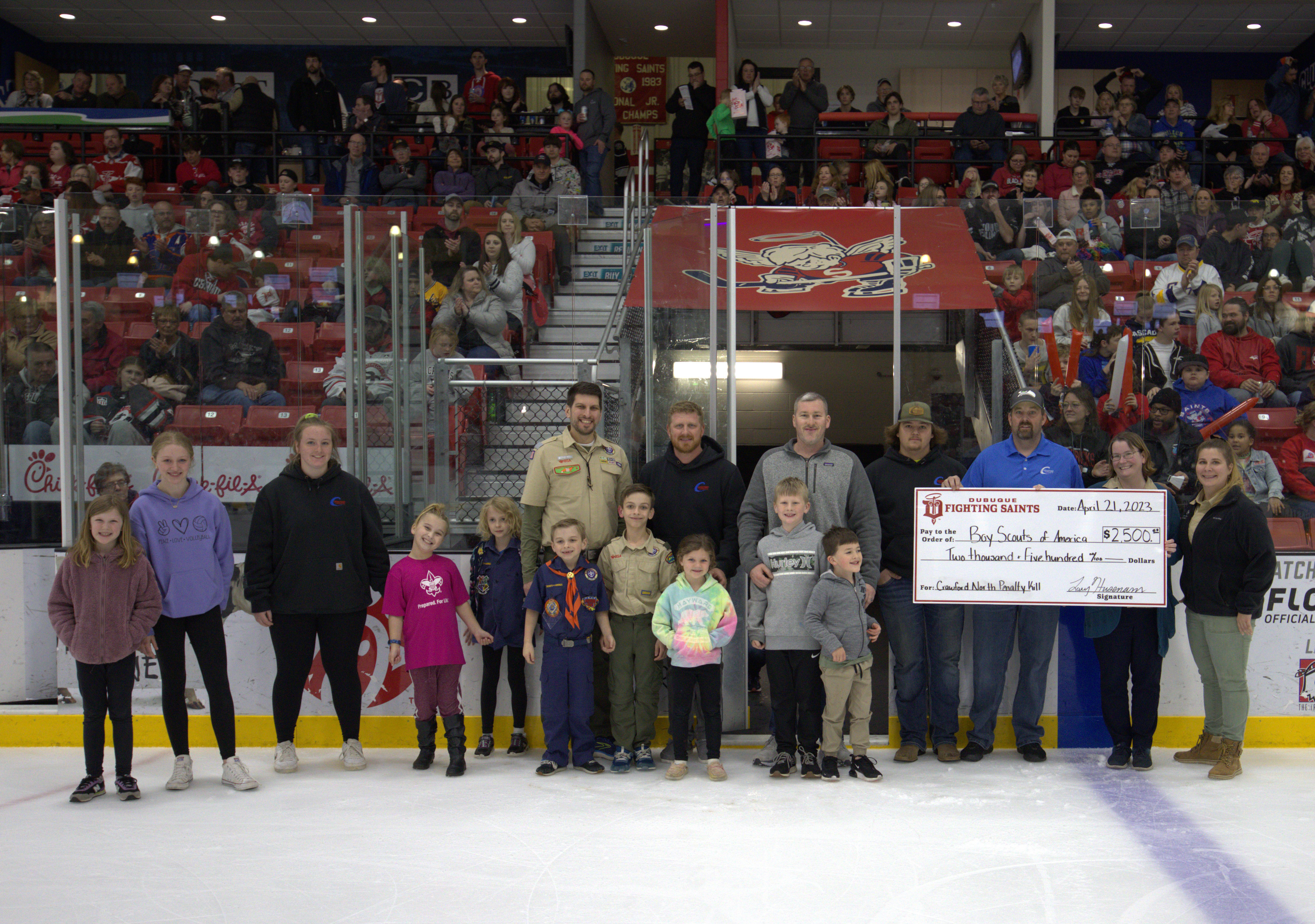 DUBUQUE, IA - Crawford North and the Dubuque Fighting Saints presented the Boy Scouts of America Northeast Iowa Council with a $2,500 donation check from Crawford. The Fighting Saints played hard to earn the donation for the Boy Scouts with over 125 successful penalty kills this season.
Crawford North is the official Penalty Kill sponsor for the 2022-2023 Dubuque Fighting Saints hockey season. The Boy Scouts of America Northeast Iowa Council was selected by the Dubuque Fighting Saints players to be the recipient of the donation this year. Crawford agreed to donate $20 each time the Fighting Saints are successful on the Penalty Kill (up to $2,500).
The Boy Scouts of America Northeast Iowa Council proudly serves more than 1,200 youth in Allamakee, Clayton, Delaware, and Dubuque counties in Iowa and Jo Daviess County, Illinois. The mission and core values in the Scout Oath and Scout Law are important and relevant for both boys and girls in the Northeast Iowa area. Youth are invited to take part in the fun and adventure that will help them build the confidence to find and forge a path to their own best self – today and in the future. Children grow up so fast. Give your child a valuable gift by joining Scouting. The time you invest in your child today will make a difference in the person he or she becomes tomorrow. Because Scouting works; Scouting matters; Scouting lasts … a lifetime.