Crawford Cares- Dubuque 2014
September 10, 2018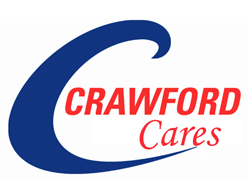 DUBUQUE, IA - Crawford Cares is a program to give back to the Greater Dubuque Area. Crawford Cares is an effort to make a positive impact in the local community by honoring local entities with personalized awards, recognition and charitable donations.
Open Nomination Period- November 3rd -16th
For program details click here
---
Thank You to WDBQ-AM and 103-WJOD our 2014 Media Partners.