Crawford North Makes Donation to Dubuque Regional Humane Society
April 21, 2022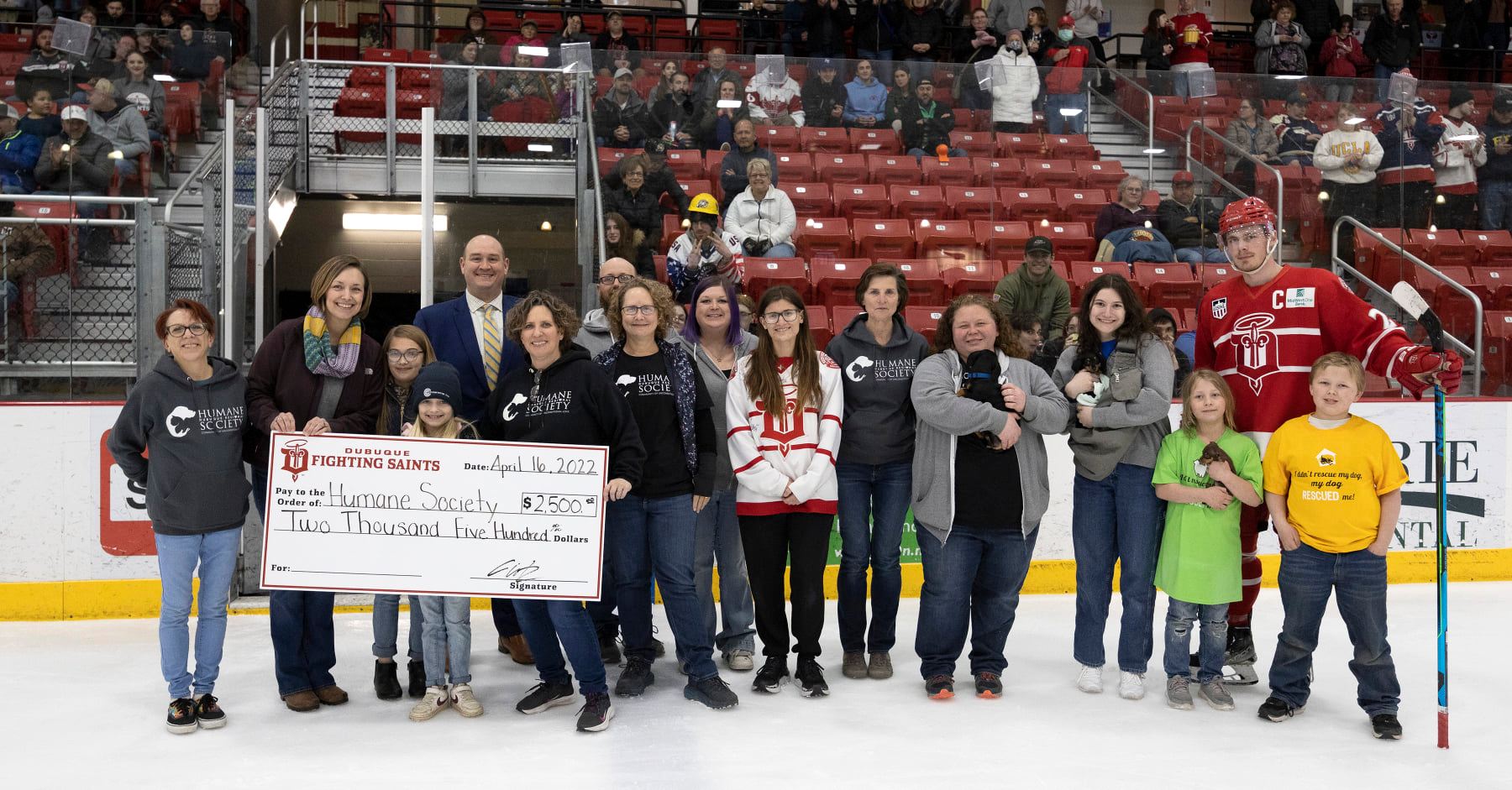 DUBUQUE, IA - Crawford North and the Dubuque Fighting Saints presented the Dubuque Regional Humane Society with a $2,500 donation check from Crawford. The Fighting Saints played hard to earn the donation for the DRHS with 125 successful penalty kills this season.
Crawford North is the official Penalty Kill sponsor for the 2021-2022 Dubuque Fighting Saints hockey season. The Dubuque Regional Humane Society (DRHS) was selected by the Dubuque Fighting Saints players to be the recipient of the donation this year. Crawford agreed to donate $20 each time the Fighting Saints are successful on the Penalty Kill (up to $2,500).

The Dubuque Regional Humane Society (DRHS) is so much more than an animal shelter. It is an animal resource center that delivers upon the mission of protecting and promoting the well-being of companion animals by building lifelong bonds between pets and people through adoption, humane education, community outreach, and the prevention of cruelty. Operating as a 501(c)3 non-profit, open admission, no-kill shelter the DRHS provides critical medical and behavioral interventions and compassionate care for over 2,900 animals annually that are lost, abandoned, surrendered by owners, or rescued from neglect. Their commitment, in tandem with the community, which spans three counties in three states and backs their mission, creates pathways to new homes and brighter futures for 100% of the healthy, safe and treatable animals in our care.
To make a donation to the Dubuque Regional Humane Society, click here.