Crawford North Wins Hormel "Partner in Quality" Award
September 10, 2018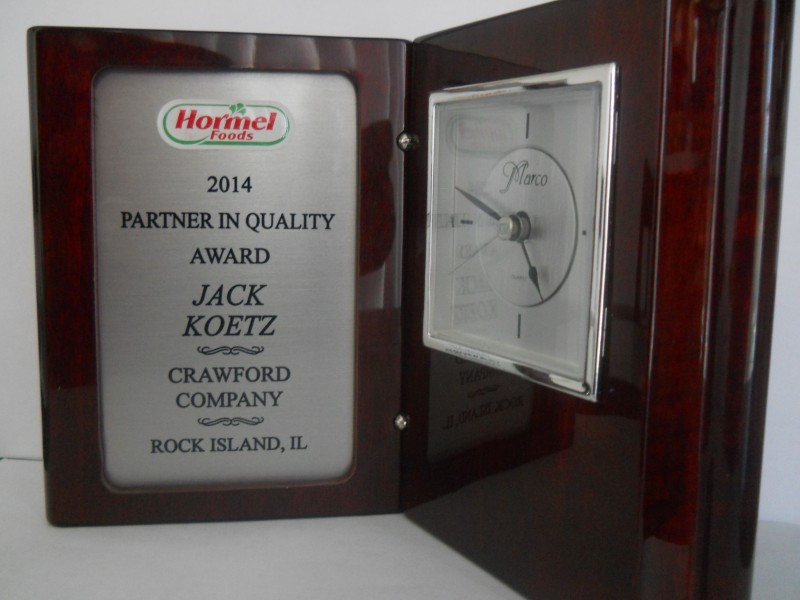 Contracted Millwright, HVAC, Sheet Metal Jobsite Superintendent for Bacon Bits Relocation
Crawford North has been honored with Hormel Foods "Partner in Quality" Award. Terry Miller of Hormel Foods nominated Crawford North. The "Partner in Quality" award is given to employees of Hormel suppliers who work above and beyond the call of duty and demonstrate a quality attitude in their relationship with Hormel Foods.
The Crawford North team, led by Jack Koetz, performed exceptionally well on the bacon bits installation. The team was able to remove and install equipment within tight time constraints; performing their contracted work and extra items as they arose.
Many items outside of the original contract needed to be addressed throughout the project. Jack and the team at Crawford North communicated solutions for these items, ensuring these solutions met the requirements of the job, while keeping overall cost in mind.