Darrell Kutsch Recognized as February Safety Award Recipient
February 26, 2021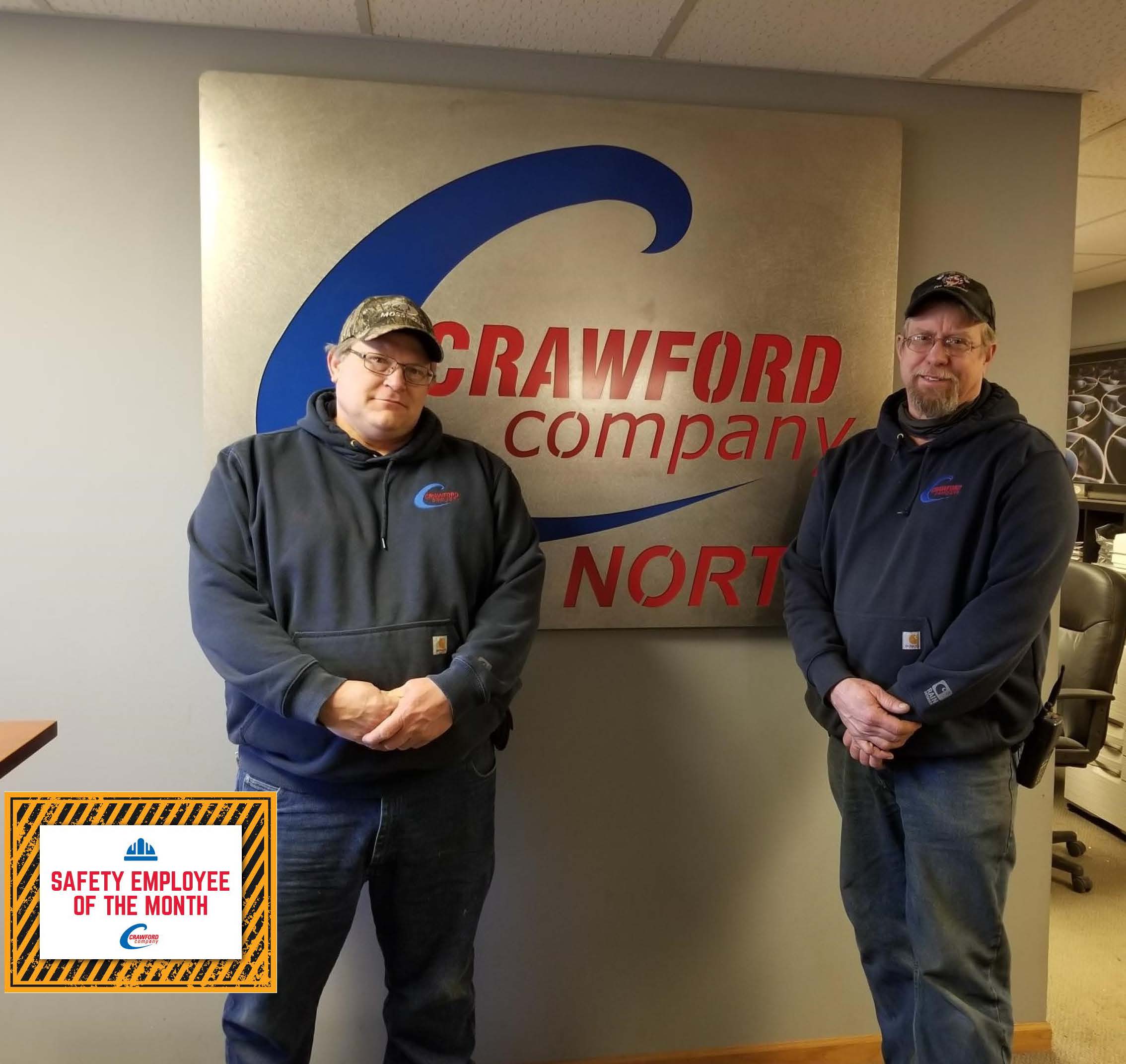 DUBUQUE, IA - Crawford Company's Safety Committee recognizes Darrell Kutsch as the February Safety Award recipient. Darrell has been very diligent, watching for slip/trip/fall hazards and goes out of his way to prevent them. Darrell makes sure that walkways and work areas are clean and free of cords and leads as well as dust and debris that could cause injuries. He takes it upon himself to fix or remove damaged cords or equipment when not in order. Darrell is always a good example of wearing all necessary PPE and encourages those in the shop to do the same. Darrell is a journeyman sheet metal worker in the field and shop and has been with Crawford North for 8 years.
Along with recognition, Darrell received a gift card for his dedication to maintain a safe workplace.
Our commitment to achieving excellence in safety is well documented and recognized within our industry. Foremost in our efforts is the elimination of injuries within our workforce. Crawford is committed to providing employees with a safe and healthful workplace. Employees are trained in safe work practices, policies, and procedures. Safety inspections are regularly performed to assess performance and to offer timely correction of any deficiencies.